This is the cover of the book.

Description

These are pictures I did for a handmade book that I handbound, lettered and colored. The paw print is diecut. This is mixed media.

These are samples of my skill and were never for sale, so contact me for prices for something similar.


Would you like to see all of the illustrations I did for this book? Here are the rest of them, click on the thumbnails to view the larger picture.
| | | | |
| --- | --- | --- | --- |
| | | | |
| Title Page | Gestalt Page | Table of Contents | Similarity |
| | | | |
| Closure | Proximity | Continuity | Figure ground |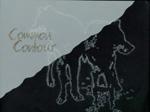 Common Contour




| Print2Paint Home | Scrimshaw | Portraits |
| Illustration | Advertising | Free Art | Webrings | Contact Me |
| My Resume' |




This page was designed by Babe's Web Design
Website Design, contents and graphics are ©copyrighted by Print2Paint or Babe's Web Design